C02 Emission Analysis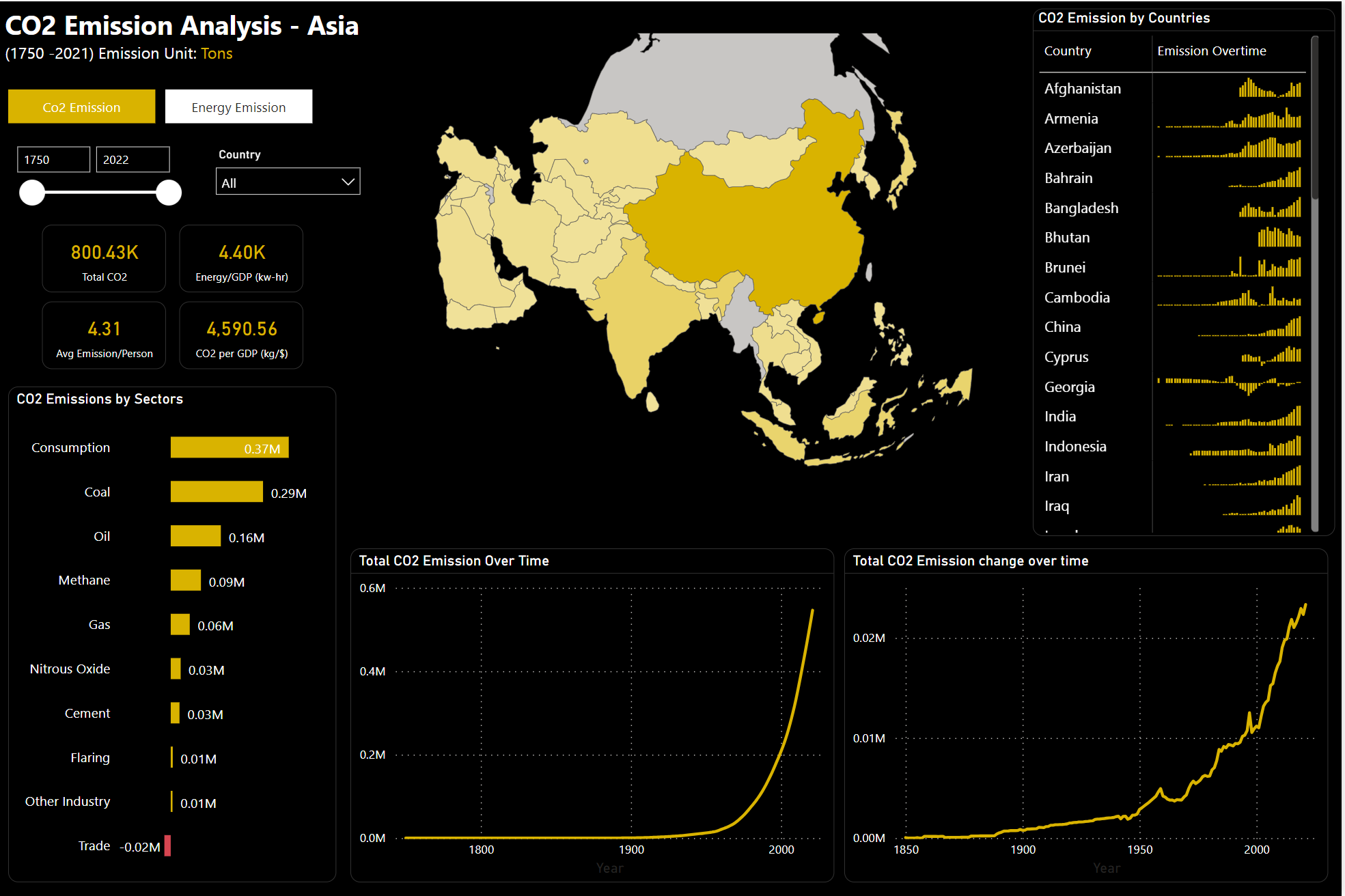 The CO2 Emission Analysis Dashboard is a crucial tool designed to visualize and interpret the patterns and trends in carbon dioxide emissions. With the increasing emphasis on environmental conservation, understanding these trends is pivotal for formulating strategies to reduce carbon footprints.
The dashboard utilizes data sourced in real-time from a dedicated API that aggregates global CO2 emission metrics. This data is processed and structured using Python and orchestrated with Apache Airflow workflows. The refined data is then stored in Amazon Redshift, ensuring efficient analytics and reporting capabilities.